Down-To-Earth, Donut-Lovin, Weight-Loss Specialist ...
What's up! My name is Corey Little. I'm a down to Earth, real-life, donut-loving, "lose weight while getting away with as much as you can" weight-loss specialist.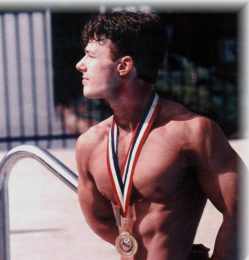 I've helped hundreds of people get over the hump – lose weight, drop inches off their waist, regain energy, and get their mojo back!
Even better than that – the best thing I routinely hear from clients is –
"Thank you Corey. I finally know what to do. And this was actually kind of fun!"
But that wasn't always the case The first few years of my career, I struggled to deliver results for my clients..
It's safe to say – I knew my stuff. I not only knew the science behind nutrition and exercise I not only knew what it took to change your body … I had actually done it – over and over again. I had two degrees and multiple bodybuilding championships, but … somehow I wasn't good at leading people to weight loss. So, I decided to go back to the drawing board – to question everything I'd been taught, everything I did, and and everything that was "supposed" to work. I was determined to figure out what really works … to answer the the question . . .
Continue reading...
CONTINUED
How do I teach people to lose fat – feel awesome – and look great – WHILE still having a life, NOT being in "nutrition prison" and NOT feeling like they're on "Diet Island." I spent years (yes, years!) researching stuff like . . .
• Why do some people eat healthy, but not lose fat?
• Why do others seem to get away with eating so much crappy foods?
• What is really the secret to exercise?
• Why is it so hard to stick to a diet?
• How much exercise do we really need to look and feel great?
• And for goodness sakes – why do people lose weight and routinely gain it all back?
I studied the psychology behind our behaviors and how to change habits. I dug into what we're taught is "healthy" versus what I would eat to lose tons of body-fat for competition.
I consulted with medical doctors, psychologists, researchers, and other fitness professionals.
Forget my degrees and trophies . . . This is where I gained priceless insight.
This was the turning point in my life and career and could be a turning point for you too.
This is where I learned to truly coach people – to break things down into a doable step-by-step process that leads to long-term, "lose it and don't gain it all back" results.
So if you want to cut through all the hype and confusion, and finally lose weight (and keep it off!), I'll show you the simplest and easiest way to do just that . . .  the easy ways to lose weight while still actually having a life and enjoying the process.
FUN FACTS AND SOME BORING STUFF...
I love cream filled donuts.
I competed as a bodybuilder for almost 10 years, winning a Junior Olympic Gold Medal, 2nd place in a World Championship, have been on ESPN, and finished outside the top 2 only twice.
My wife and I often put a little salt on our desserts.
I've driven the same car, in spite of the paint peeling off and hitting two deer (with minimal repairs) for over 20 years.
I LOVE hanging out with "old people" (I'm talking 80+). They're full of wisdom and hilarious!
I graduated Magna Cum Laude with degrees in Nutrition Science and Allied Health, and have been a nationally certified trainer since 1998.
I'm on a mission to catch a legit 10lb largemouth bass.
Ric Flair once gave me a shoutout on Instagram for my waterskiing skills.
I do not like the taste of alcohol (beer, wine, you name it) … or shrimp.